Grades: API 5L Grade B, X42, X52, X56, X60, X65, X70
Steel Pipe Dimensions OD: 1/2" to 2", 3", 4", 6", 8", 10", 12", 16 inch, 18 inch, 20 inch, up to 40 inch.
Thickness Schedule: SCH 10. SCH 20, SCH 40, SCH STD, SCH 80, SCH XS, to SCH 160
Manufacturing Types: Seamless, Welded (ERW, LSAW, DSAW, SSAW)
Ends Type: Beveled ends, Plain ends
Length Range: 20 FT (6 meter), 40FT (12 meter)or customized
Protection Caps in plastic or iron
Surface Treatment: Natural, Varnished, Black painting, FBE and 3PE, CRA Clad or Lined
Suffix Letter means
Suffix letter for API 5L Pipe means the delivery condition which these for PSL2 pipe and belong to the steel grade, normally we see the pipe description with API 5L X60QS, or API 5L X42N, X52Q, these letters means:
Letter R: As rolled.
Letter N: Normalizing rolled, Normalized formed, Normalized.
Letter Q: Tempered and quenched
Letter M: Thermomechanical rolled or formed.
API 5L Pipe Specifications
API 5L Pipe have two product specification level, PSL1 and PSL2, and there are differences for the two levels in each grade.
Chemical Composition of API 5L PSL1 pipe
Chemical composition for PSL 1 pipe with t ≤ 25.0 mm (0.984 in)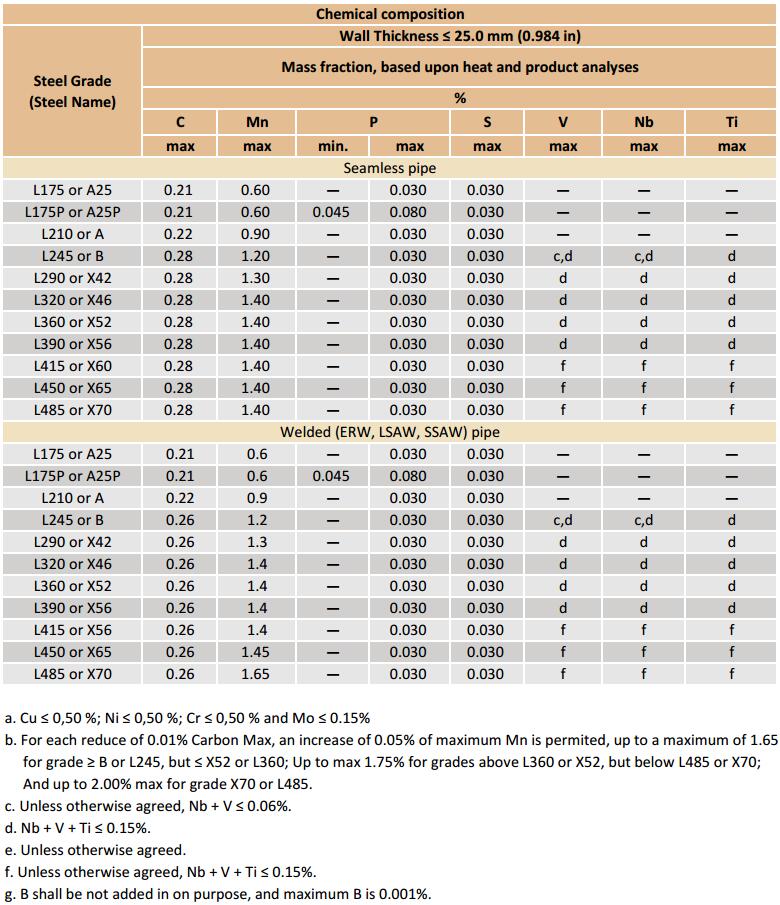 API 5L Pipe PSL2 chemicals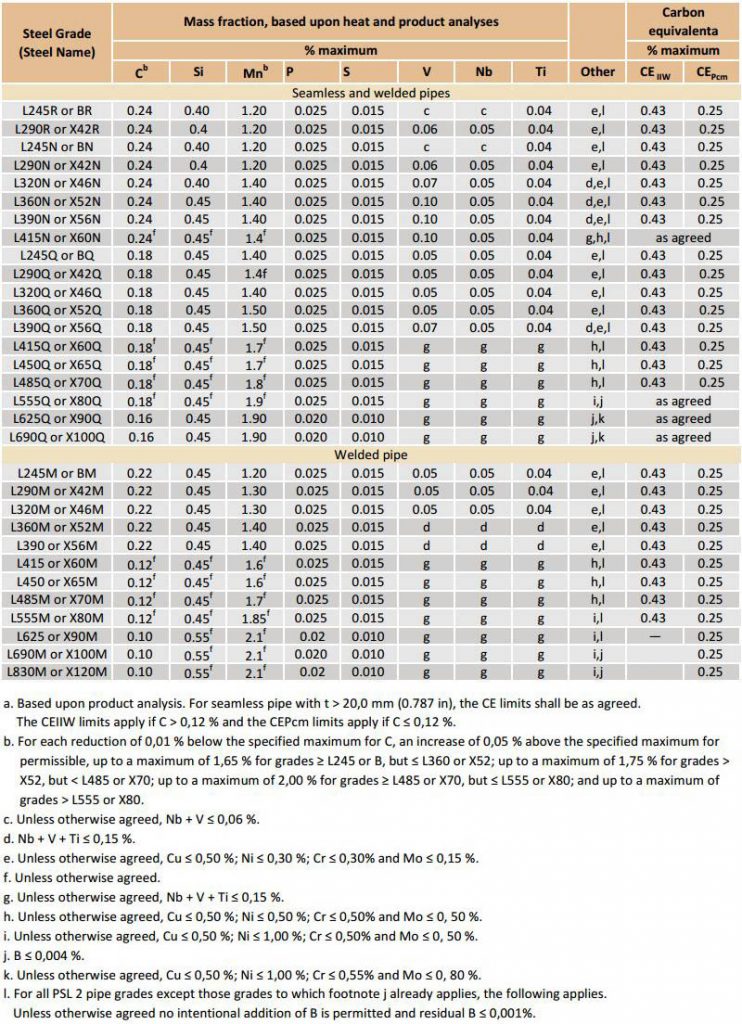 Mechanical properties
Yield Strength and Tensile Strength for API 5L PSL1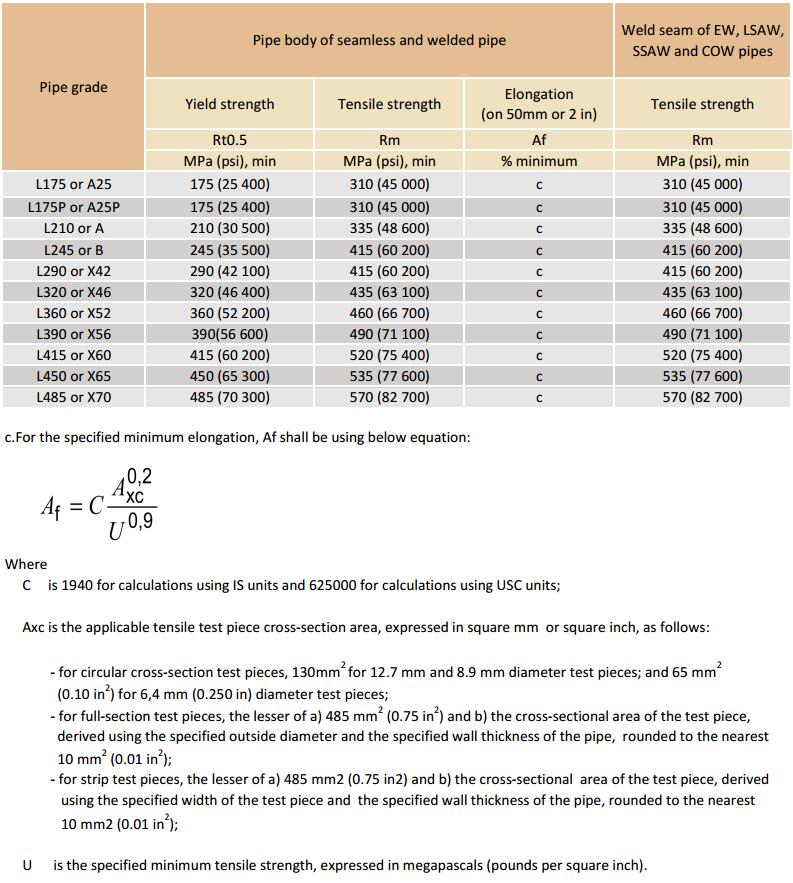 For PSL2 pipe