ASTM A333 Pipe Specification
ASTM A333 (SA333) is the standard specification for seamless and welded steel pipe for application in low temperature services and other applications with the required notch toughness.
ASTM A333 Grade 6 Pipe - Common Grade
ASTM A333 Grade 6 pipe is the common grades refer to the low temperature applications.
Enpro supply ASTM A333 pipe with below conditions:
Standard: ASTM A333/ A333M
Grade: Grade 1, Grade 3, Grade 4, Grade 6, Grade 7, Grade 7, Grade 8, Grade 9, Grade 10 and Grade 11
OD: NPS 1/8 inch to NPS 20 inch, 10.13mm to 1219mm
WT wall thickness: SCH 10, SCH 20, SCH STD, SCH 40, SCH 80, to SCH160, SCHXX; 1.24mm up to 1 inch, 25.4mm
Range of length: 20ft to 40ft, 5.8m to 11.8m, 6m to 12m.
Ends procession: Plain end, beveled, threaded
Manufacturing Types in Seamless and Welded
The standards includes manufacturing types in welding (ERW) and seamless. Material covers carbon and alloy steels.
How many grades for A333 pipe
There are total 9 grades in this standard, Grade 1, 3, 4, 6, 7, 8, 9, 10 and Grade 11.
Dimensions Standard
The pipe complied to Nominal Dimension standard ASME B36.10M. (NPS or outside diameter and schedule number of average thickness)
Special size also applicable under clients requirements.
ASTM A333 pipe Chemical Composition

Mechanical Properties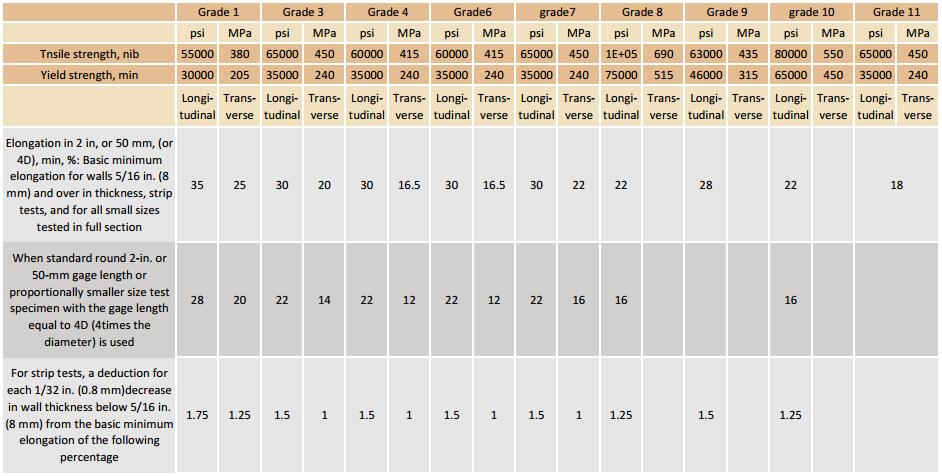 Impact Test Value for ASTM A333 Grade 3, 6, 7, 9, 10 Pipe
Minimum Average Impact Value for Three Specimens

Minimum Impact value for One Specimen
Impact Test Temperature
| | Minimum Impact Test Temperature | Minimum Impact Test Temperature |
| --- | --- | --- |
| | | |
| | | |
| | | |
| | | |
| | | |
| | | |
| | | |
| | | |
| | | |
Enpro offers ASTM A333 Grade 6 Pipe in Stock and New
Material available with seamless and welded in A333 Grade 1, 3, 6, 7, 8, 9, 10 and 11
Related Products
---